Recently, I received a call from a couple that lives near my home. They were wanting to make a large purchase and wondered if I would go with them to a few stores. I thought this was interesting and gladly went along. In our conversations, I discovered that their fears boiled down to three categories:
That they would be ignored or mistreated
That they would be required to interact with technology that they wouldn't understand
That they would be lied to or taken advantage of
How sad, that people with money in their pockets wanting to make a large purchase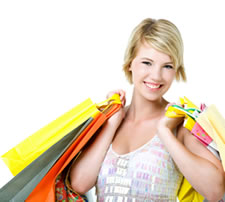 would have these concerns . Even sadder is the fact that as we proceeded shopping, many of their fears were realized.
In today's climate of fierce competition, it's easy for businesses to get sidetracked. Many companies wrongly assume that customers want them to be more efficient and have lower prices. On the contrary, what customers really want hasn't changed in the last 100 years. They want personal service and great value for their money.
Customers want two things:
To Be Treated Like a Person. Not as a number, not as a new contact, not as a username, and certainly not as the company's "next victim." Technology has made it possible for businesses to become so efficient, able to "service" more and more people with less and less personal interaction, that many customers are feeling unappreciated and even unwanted. Think about this. When was the last time you called a company and spoke with a real person right away, without having to go through the calling tree of death or hold for an extended period? Have you found, like I have, that I often listen to the entire calling tree without having an option that addresses why I called? It's frustrating and dehumanizing. On the other hand, I called a company the other day and a friendly woman answered the phone saying, "Hello, may I help you?" I was so surprised, I almost couldn't speak. Needless to say, I do business with that company now.
To Get Real Value. Despite popular assumptions to the contrary, low price is not the only driving factor in purchasing decisions. What does matter is value, which is a combination of service, convenience, integrity, price, and selection. Most companies today can't drop their prices any lower than they already are, but they can work to provide better, more personalized, service. They can offer more convenient options and selection. And, most importantly, they can operate with honesty and integrity. These efforts require a value-oriented mindset coupled with better employee training. Many companies today spend more money and effort upgrading their computer systems than they do on upgrading the value of their employees. An increased emphasis on personally serving the customer will yield huge dividends. These efforts may seem like backwards steps in a world of increasingly impersonal technology. But, they will win today's customer–and tomorrow's.
Success Tip: Just because you have the ability or the technology to do something, doesn't necessarily mean you should. Today's customers crave to be treated like people and to get real value. The more you can provide a personal touch, and the more value you offer in the form of exceptional service, selection, convenience, price, and integrity, the more customers you will have.