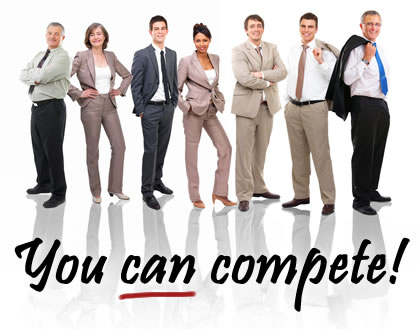 Occasionally, when the phones get busy, I have the opportunity to answer incoming calls. Yesterday, a customer called us with a simple issue. He had accidentally purchased two copies of the same product and needed his order adjusted.
I said, "No problem" and adjusted his order. "Is there anything else I can help you with?" I asked.
"Wow!" he said, "I purchased from MindPerk because I heard you have great customer service. My friend was right, you guys are exceptional!"
After hanging up, I thought about what he said. It was a simple 30-second call. What did we do that was so unusual that he commented on it? What was so extraordinary?
Then, I thought about my last customer experience with my telecommunications company. I called to make a simple adjustment to my data plan. Here are the highlights:
The phone was answered by a computer
I was on hold for over 18 minutes before talking with anyone
The person who finally answered the phone couldn't help me, so I was transferred to a second person, and then a third.
When I finally talked to the correct person, he put me on hold while "checking on my account."
While on hold, I was asked three times to take a "satisfaction survey" at the conclusion of the call.
When I finally got my issue resolved, I was frustrated and upset–and I had wasted 45 minutes to accomplish a 1-minute task.
No wonder our customer was so happy!
It seems that lately, we cringe at the thought of having to call a company for "customer service"–a phrase that has become synonymous with "customer abuse!" In their effort to economize and streamline, many businesses have forgotten who keeps them in business. In this climate, some personalized service goes a long way toward enticing customers away from the competition.
Can you really compete with a large company? Absolutely. Just give fast, personal, friendly service and you'll immediately set yourself apart. Here are some tips that will help you beat competition:
Have real people answer the phone.
Avoid putting people on hold. Customers want to hear you doing something.
If you must put someone on hold, tell them how long it will take and then return on time.
Train your front line people to handle most questions and issues, so that there is minimum transferring of calls.
If a call must be transferred, make sure that person is available before transferring the call.
If a customer has to leave a voice mail, return it as soon as possible.
Keep your word. If you promise to call someone back or send a quote or complete a project, do it right away.
Be friendly and courteous.
That's it. Your customers will be served in less time than they can take a "satisfaction survey" with the competition. They will be happy, they will tell their friends, and your business will increase.
Success Tip: How can you set your company apart from the competition? Give good old-fashioned personal service. Your customers will be surprised and pleased–and they'll tell their friends.