Several years ago, on Valentine's Day, Harry peacefully passed away in our home. Harry was a little Pomeranian that had been our family dog for over 15 years. We called him that because when we first brought him home from the shelter, the upholstery in our car was covered with hair–and the name stuck. Harry had been sick for a while so we knew his time with us was short. We made a little bed in the family room where everyone in the family gathered around and petted him. His breathing was shallow but steady. Then, at one point, he just stopped breathing.
We have a 100 lb. Golden Retriever now that helps to fill the hole left by Harry. But this experience taught me to think a little more about breathing. Unless we're running a marathon, or exercising in some other way, we don't normally think much about our breathing. It just happens. About 20,000 times a day it happens.
One of the issues that we face today is that we are so busy and distracted that we don't take the time to pay attention to what's really going on around us. We go through our day, totally focused on work, family, responsibilities, and so on–unaware that we are living, breathing, and existing on this planet.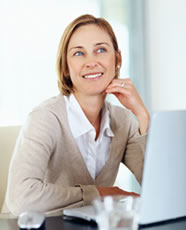 There is immense value in taking a few minutes a day to just be alive and pay attention. It fosters clarity, perspective, and awareness. A great way to do this is to stop whatever you're doing and focus on your breathing. As you do, the pressures and stresses of the day will vanish and you'll suddenly become aware of your surroundings, your place on this planet. You'll be totally awake and aware of living this moment.
Why focus on breathing? First because your breathing is always with you. If you're still alive, that means you breathe 24 hours a day, every hour, every minute of every day. Second, our breath is constant and peaceful. Regularly paying attention to breathing for a few minutes a day helps you to establish an anchor of calm awareness and confidence. Then, throughout the day, no matter how stressful the situation, no matter how negative the thoughts that invade your mind, you can immediately take control by focusing on your breathing and coming back to this moment of serenity and awareness–the feeling of being fully alive and in control.
Success Tip: Every day, take a few minutes to just focus on your breathing.  Be totally aware and alive in this moment. Suddenly, the cares of the day will be swept away and you will wake up and notice your surroundings. Make this a daily habit for greater clarity, perspective, and confidence in your life.