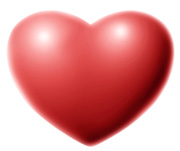 Today, you will likely buy chocolates, flowers, cards, or jewelry for a significant person in your life. For some, it is a heart-felt gift of love. Others do it out of a sense of obligation. The sad news is, many relationships are suffering today from a lack of trust, energy, or consideration.
The best gift you can give to your Valentine is to make your relationship better: to learn to listen more and be a little kinder:to be less critical and more forgiving–in short, to give more time and energy to the relationship.
My friend, Matt Townsend, is a relationship coach who has helped thousands of couples to regain the love and spark in their relationship. Matt teaches that there are 7 basic needs in every relationship. These are:
Safety
Trust
Appreciation
Respect
Validation
Encouragement
Dedication
They form the acronym STARVED because when these needs are not being met, the relationship is literally starved. Too often we stress and fight about the symptoms rather than the root cause of conflict. Matt refers to this as fighting the smoke, not the fire.
Whether you want to save a struggling relationship or just improve a good one, Matt can teach you practical and effective skills and attitudes that can help any marriage. In fact, even if your relationship is STARVED, Matt is convinced that you can turn it around.
Over 85% of all starving relationships can be saved. The only question is: are you willing to do the work and put it into practice in your own life.
You'll be empowered to overcome STARVED relationships by learning techniques that free you from patterns of negative reactions. You'll improve your relationships by:
Communicating more effectively with your partner
Resolving conflicts by getting to the heart of important issues
Changing negative behavior into positive action
Building solutions tailored to your marital issues
Turning negative judgments into positive interpretations
Loving your partner the way he or she wants to be loved
Building trust
Increasing the passion and commitment in your relationship
Matt's life-changing seminar, Feeding the Starved Marriage, is perfect for couples seeking to improve their communication, individuals who want to learn relationship skills, couples contemplating divorce, engaged couples, or anyone who wants to re-energize their significant relationships. Matt's humorous, entertaining style will engage and motivate both you and your partner to make the necessary changes to electrify your relationship.