Years ago as a teenager, as I was getting ready for bed one evening, I casually said to my father, "I didn't finish my math homework because I can't figure it out."
"Did you do your best?" he asked.
"Of course I did!" I replied in the defensive way only teenagers can.
He said, "No you didn't."
"What do you mean?" I demanded, now a little agitated.  "I tried my best, and I just can't figure it out.  It's obviously the teacher's fault, she just can't teach."
"I know you didn't do your best," he said, "because you never came and asked me for help."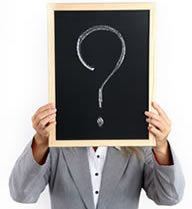 Doing your best means using all of the resources at your disposal. It means getting help, hiring a coach, seeking good advice, checking a dictionary, listening to audio books, reading all the good materials you can get your hands on.
The great success philosopher, Jim Rohn put it this way: "Everything you need for your better future and success has already been written.  And, guess what?  It's all available."
I personally prefer audio learning because I can pick the brains of some of the most talented, experienced people in the world.  Anytime, Anywhere.  What if every time you drove somewhere in your car, went jogging, or worked in the yard, you could be taught by a world-renown success coach, a motivational mentor, or a revolutionary business thinker. Audio learning, whether it's on CDs or downloaded MP3 files, is portable, easily accessible, and inexpensive.
You and I are surrounded by more information and creative ideas than ever before in the history of the world. Imagine what your life would be like if you learned and applied only one great new idea or technique every day.
Success Tip: You don't have to do everything by yourself. Take advantage of every available resource for outside learning, encouragement, and help.