Michael Broder Biography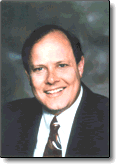 MICHAEL S. BRODER, Ph.D., is a psychologist, author, seminar leader, media personality, and lecturer. He earned his Ph.D. at Temple University and has received worldwide acclaim for his groundbreaking work in following areas: relationship counseling, stress management, divorce adjustment, career change, media psychology, and results-oriented behavioral psychotherapy. He trained directly with Dr. Albert Ellis and directed the Philadelphia Institute For Rational Emotive Therapy for ten years.
An early proponent of media psychology, Dr. Broder was the first president of the Media Psychology Division of the American Psychological Association. His media credits are extensive. He has hosted radio programs for WCAU and WWDB in Philadelphia; WOR and WABC in New York; as well as NBC Talknet and ABC Talkradio on the network level. Dr. Broder has made hundreds of national and local radio and TV appearances, including Oprah, Today Show, Donahue, Sally, ABC, CBS, NBC, FOX, CNN, CNBC, etc.
He has written for and/or been featured in numerous popular and professional publications, including Newsweek, Time, USA Today, TV Guide, New York Times, L.A. Times, Chicago Tribune, Chicago Herald, Philadelphia Inquirer, Cosmopolitan, Ladies Home Journal, Redbook, Family Circle, Broadcasting Magazine, Mademoiselle, First for Women, Self, Wall Street Journal, Washington Post, and hundreds of others. Dr. Broder is a veteran of five multi-city media/book tours in both the United States and Australia.
A popular speaker, he conducts seminars, talks, and presentations to lay as well as professional audiences worldwide. Dr. Broder has a private psychotherapy and coaching practice in Philadelphia. His effective therapy techniques can benefit everyone through his Help Yourself Audio Therapy Series featuring sessions on subjects like:
Overcoming Depression
Overcoming Anxiety
Overcoming Anger
Managing Stress
Developing Self-Confidence
and more…