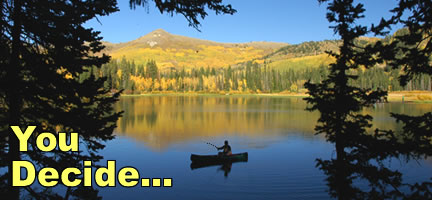 As we contemplate the promise of a New Year, the excitement of new plans and goals as well as new opportunities and challenges, I often think of the classic poem by William Ernest Henley which says:
Out of the night that covers me, Black as the Pit from pole to pole, I thank whatever gods may be, For my unconquerable soul.
In the fell clutch of circumstance I have not winced nor cried aloud. Under the bludgeonings of chance My head is bloody, but unbowed.
It matters not how strait the gate, How charged with punishments the scroll, I am the master of my fate: I am the captain of my soul.
The name of this poem is "Invictus" which means unconquered. The essence of the message is that no matter what happens to you, you get to decide how you will respond and react. You get to decide what you will do tomorrow and the next day. You get to choose your attitude; you decide what your goals will be and whether you will continue to strive or give up. You are the master of your own fate.
Let me tell you about William Ernest Henley who wrote this poem. He loved writing and literature, but his family could only afford a second-rate school. At 12, he contracted tuberculosis which weakened and crippled his limbs. One friend described it as "an insidious enemy [which] gnawed at his hands and feet." At 18, one foot had to be amputated. In spite if this, he vigorously worked and studied so he could reach his dream of being an author and poet. At the age of 24, just as his career was beginning, doctors told him that his other foot would need to be amputated. To avoid amputation, he traveled to Edinburgh were he was hospitalized for nearly 2 years undergoing radical new treatments. It was during these many, painful months in the hospital that William wrote some of his most poignant poems including "Invictus," which is a brave, bold statement of his determination to overcome both depression and his physical handicaps.
When he was finally released from the hospital, William found work as an editor of a little-read magazine. Despite his setbacks, he continued to write and work. Little by little, his writings became well known. He became chief editor of the "National Observer" and turned his career into an opportunity to help many up-and-coming authors. In this capacity, he discovered and helped many of Britain's most well-known writers including Hardy, Shaw, Wells, Barrie, and Kipling. His unconquerable spirit drove him forward, undeterred by setbacks or challenges, until he vigorously lived his dream.
You too, are the master of your own fate. You can proactively decide, right now, what you want out of life. And, just like William Henley, you can work and persevere, overcoming the challenges of life, to achieve your dreams. Like the captain of a ship, you are the captain of your soul. This New Year is your chance to take control of the wheel and steer your course in any direction that you choose. You decide … it is up to you.